Language
The perfect Roleplaying gamer's t-shirt, inspired by and dedicated to tabletop gamers!
The odds may be against you, things may go sour and even the best plan may fail miserably at some point. But no matter the chances, you can always keep on rolling -- knowing that every Dragon has a weak spot and each Health Bar has to end somewhere. Besides, what better way of wiping this annoying passive-aggressive smirk off your DM's face than letting a streak of crits do the job?

Roll now, think later! Crit it until you Beat it!

This t-shirt was printed by hand, using environment-friendly inks and a self-made printing screen. The print has been cured in a heat-press machine, for a smooth and matte finish.

Men's Classic fit
100% preshrunk cotton
185 g/m2
Colour: Black
Sizes: S-XXXL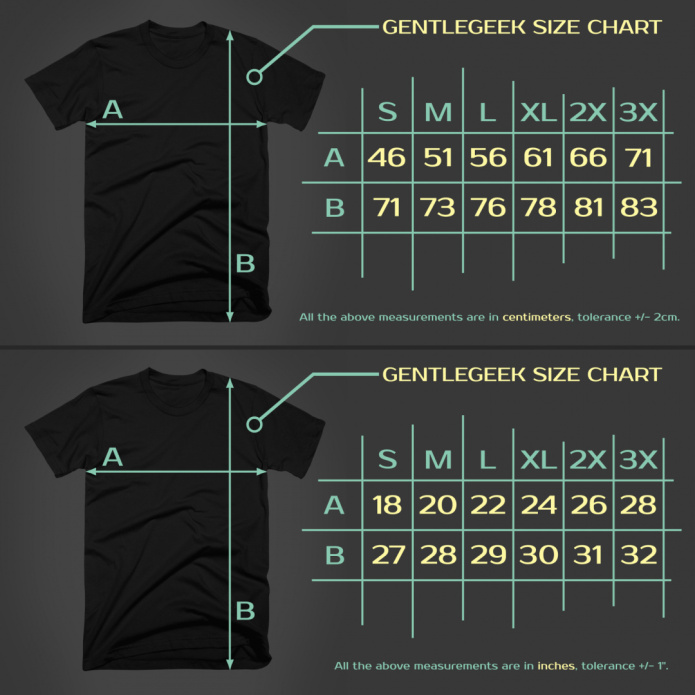 The Middle-earth logo, The Lord of the Rings and the names of the characters, events, items and places therein
are trademarks of Middle-earth Enterprises, LLC used under license by Grumpy Geeks. All rights reserved.