Language
The Symbol : DRAGONS-MENS
The perfect Dungeon Master's t-shirt, inspired by and dedicated to tabletop gamers!
Do you often find yourself sitting in the middle of the night, admiring your ginormous dice collection? Do you catch yourself buying sets you immediately know will never get used? Just because they are oh- so pretty? Have you long since run out of shelf room and are now stacking the precious cubes and icosahedrons in cookie jars, kitchen drawers and your mama's socks?

Then you will feel right at home among the D.R.A.G.O.N.S!

Hoard them, love them, protect them.
There's no such thing as too many.

This t-shirt was printed by hand, using environment-friendly inks and a self-made printing screen. The print has been cured in a heat-press machine, for a smooth and matte finish.

Men's Classic fit
100% preshrunk cotton
185 g/m2
Colour: Black
Sizes: S-XXXL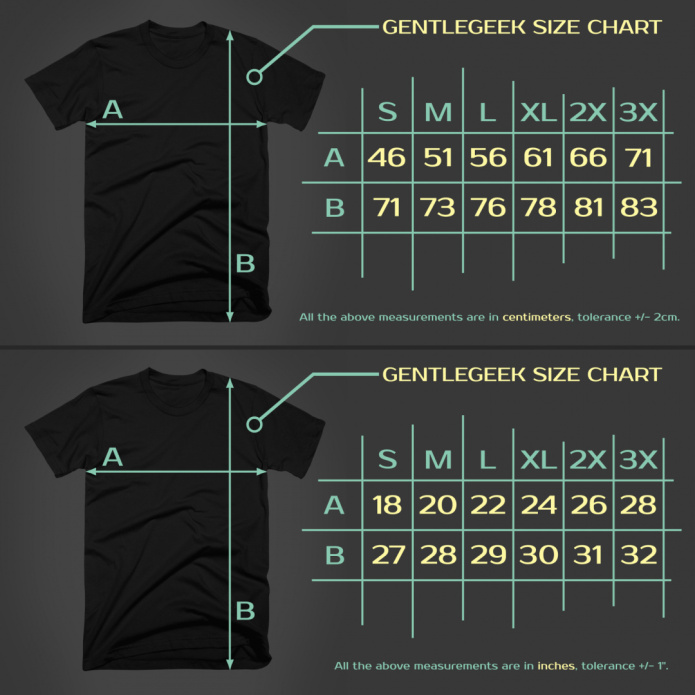 The Middle-earth logo, The Lord of the Rings and the names of the characters, events, items and places therein
are trademarks of Middle-earth Enterprises, LLC used under license by Grumpy Geeks. All rights reserved.